Annual Fundraising Gala Design
Since 2011, openbox9 has partnered with AICGS to promote their annual Global Leadership Award Dinner (GLAD). The event honors a leader in the US-German relationship and raises vital support to further AICGS' mission. openbox9 designs each year's theme, aligning the tone of the event with the chosen honoree and their industry. The visual design system is then applied to specific deliverables of invitations, sponsorship forms, event programs, email templates, website graphics, stage design, and powerpoint presentations to create an elegant and celebratory experience for supporters.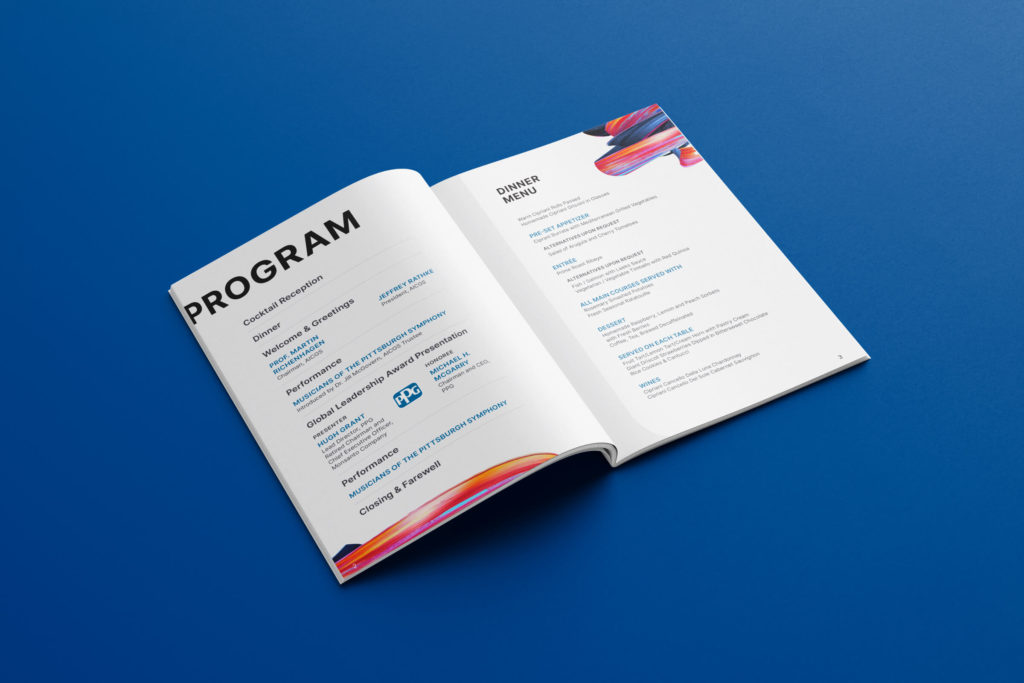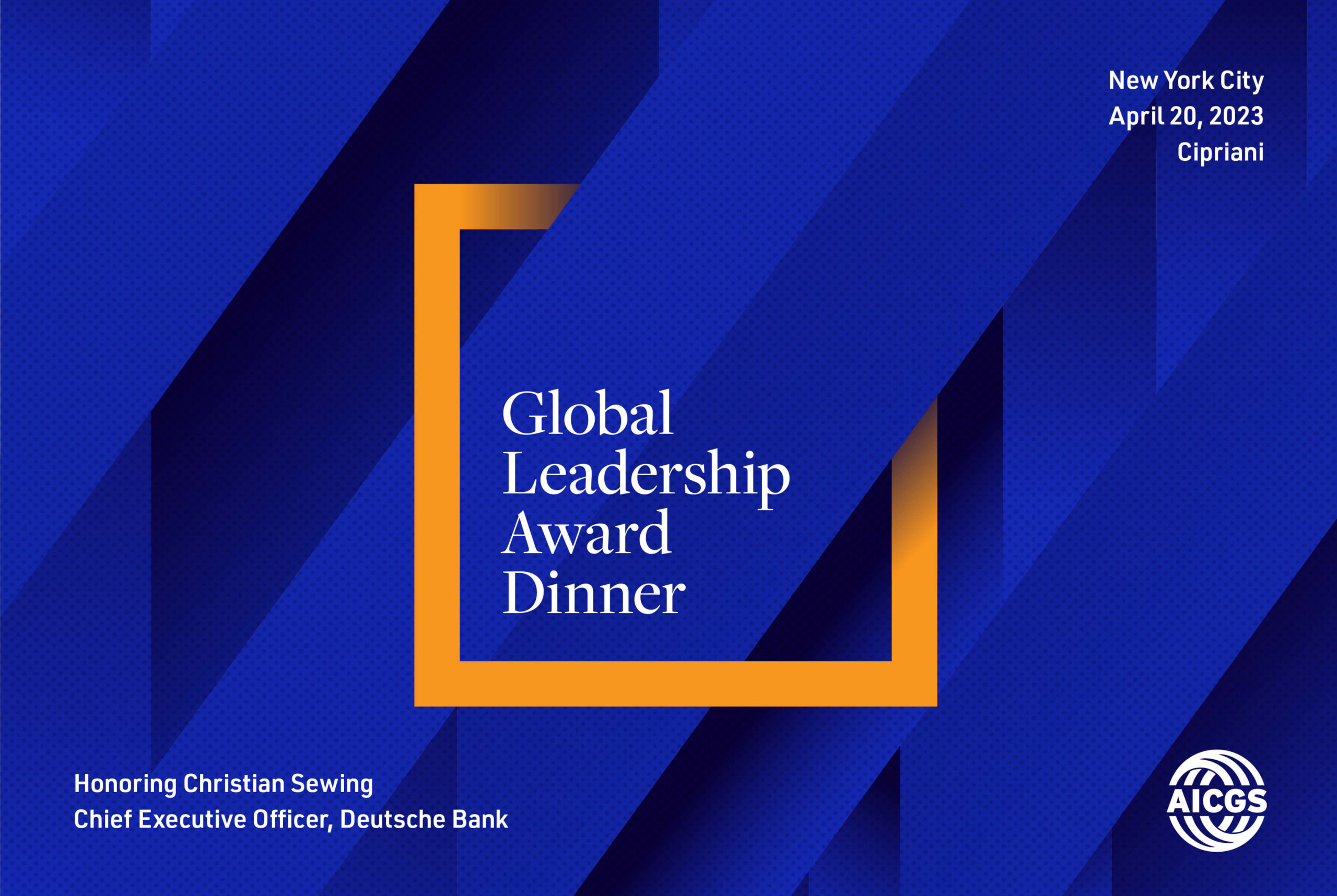 Contemporary Brand Management for a Think Tank
In 2019, openbox9 refreshed AICGS's logo and brand, modernizing the organization's look and feel. This initiative included a more contemporary, vibrant color palette, a crisper and more mobile-friendly logo, and updated patterns and textures. As part of the branding process, we also brought emails and social media graphics in line for a unified brand experience. Over the years, openbox9 also created a variety of brochures and reports to highlight specific events and campaigns, equipping AICGS with a cohesive brand that is applicable to all their communication needs.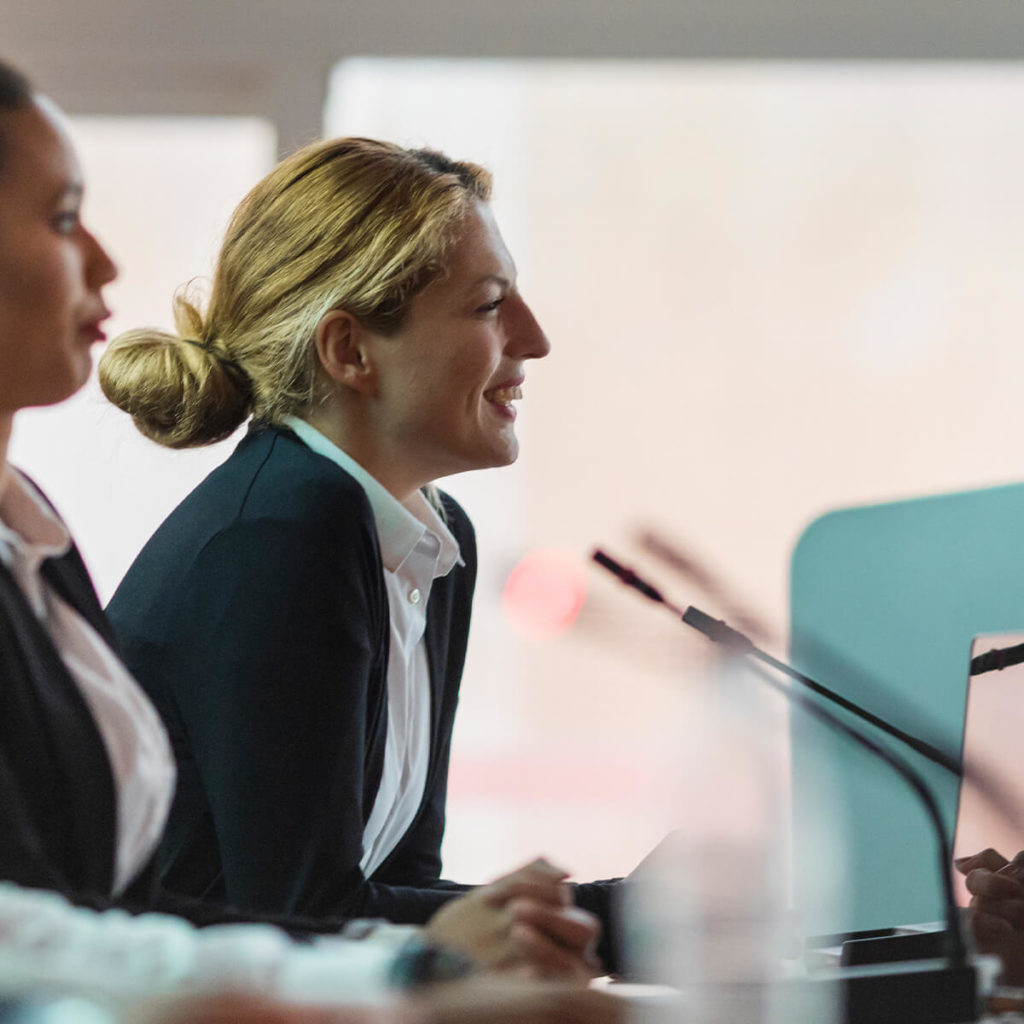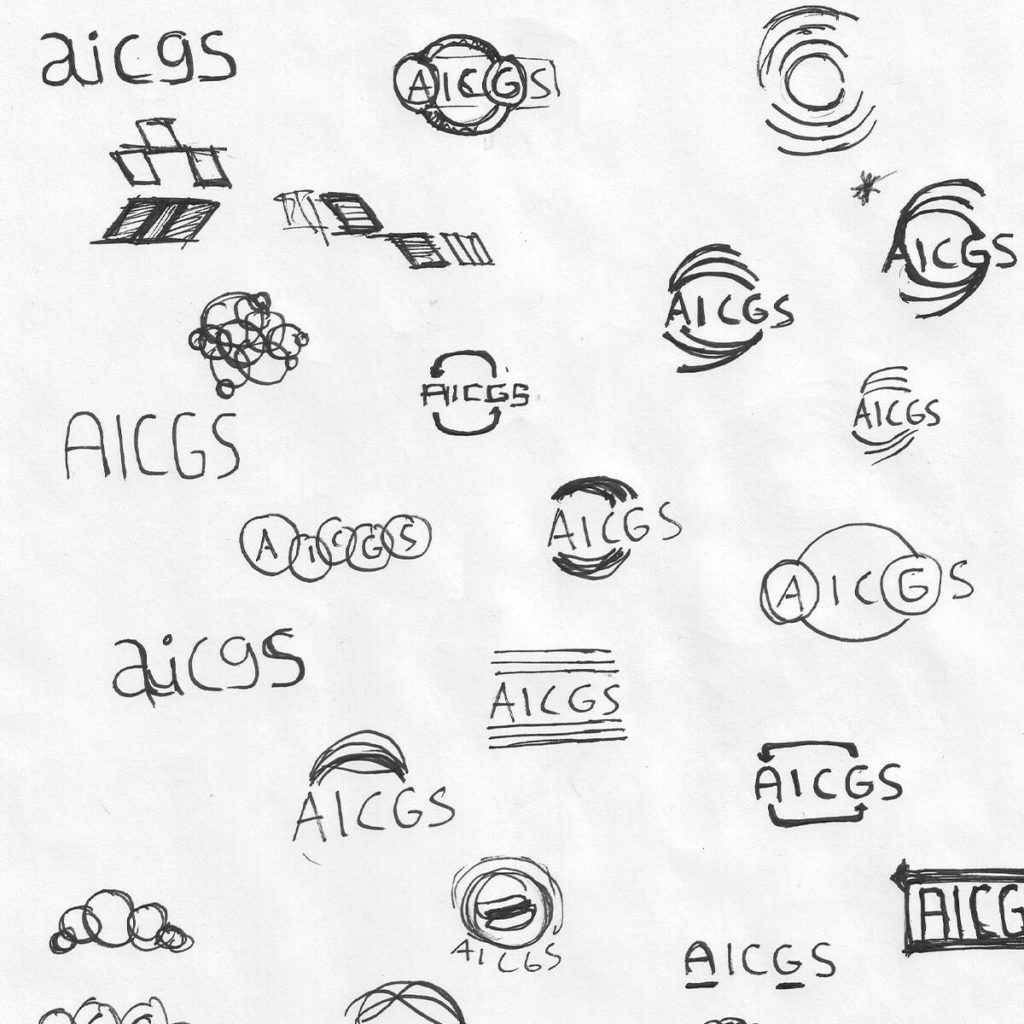 Why the Logo Works
One aspect of AICGS is how they are not only involved with building a strong relationship between two nations but how those two nations are global leaders— their partnership benefits the world. This exchange of ideas within a global theme comes through in the new design with the circular motion of partnership with AICGS in the middle of it. The logo has strength and confidence in a balanced solution which also includes the brand colors of their partner, John Hopkins University.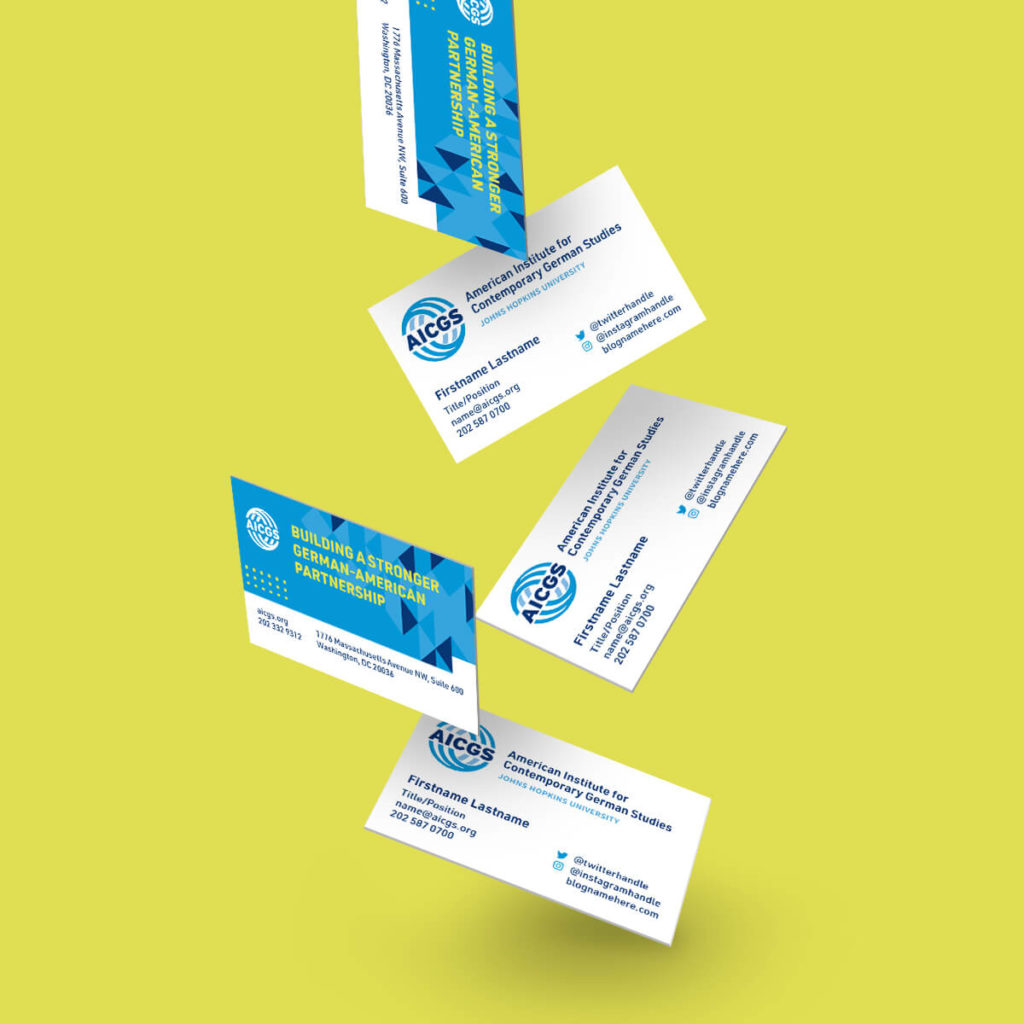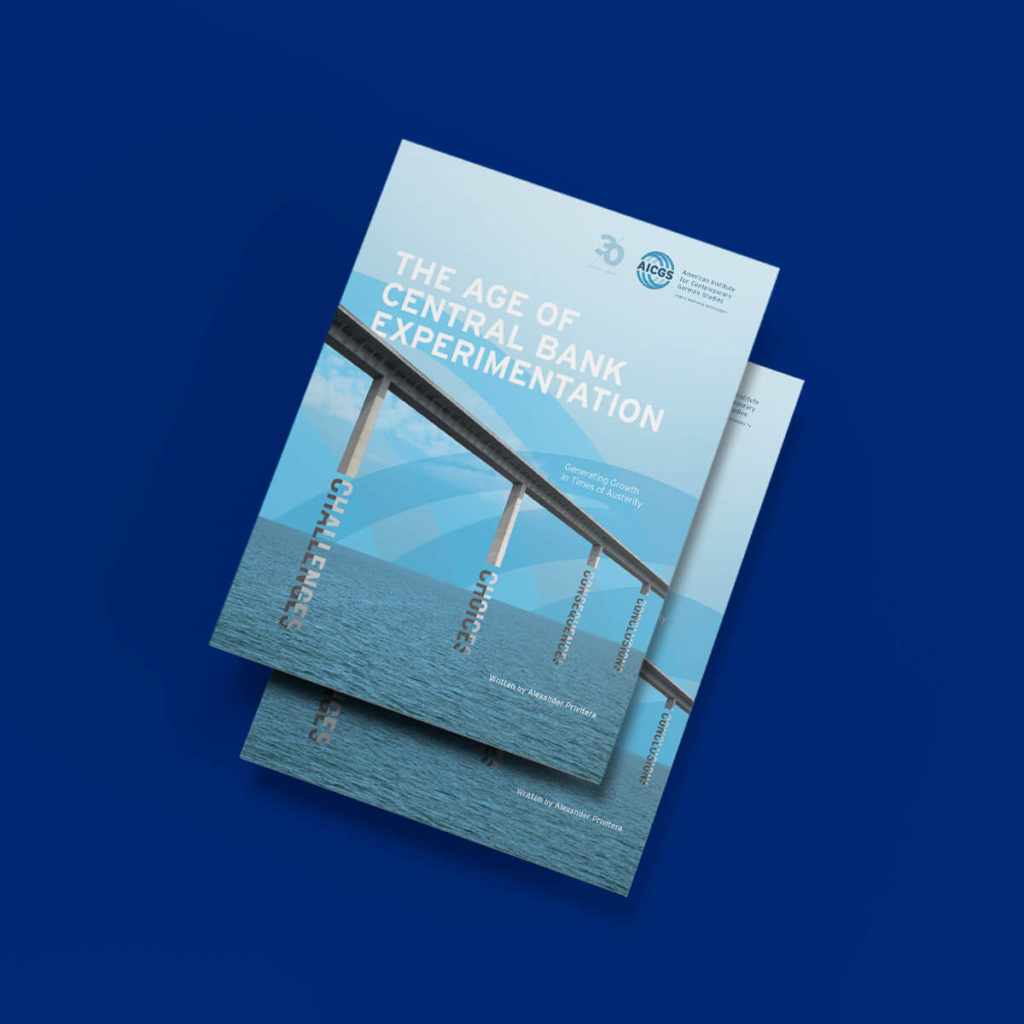 "You all at openbox9 have amazed us with your professionalism, speed, talent, and good humor. It has been a pleasure working on this project with you and we look forward to many more!"

Lynn Van Norstrand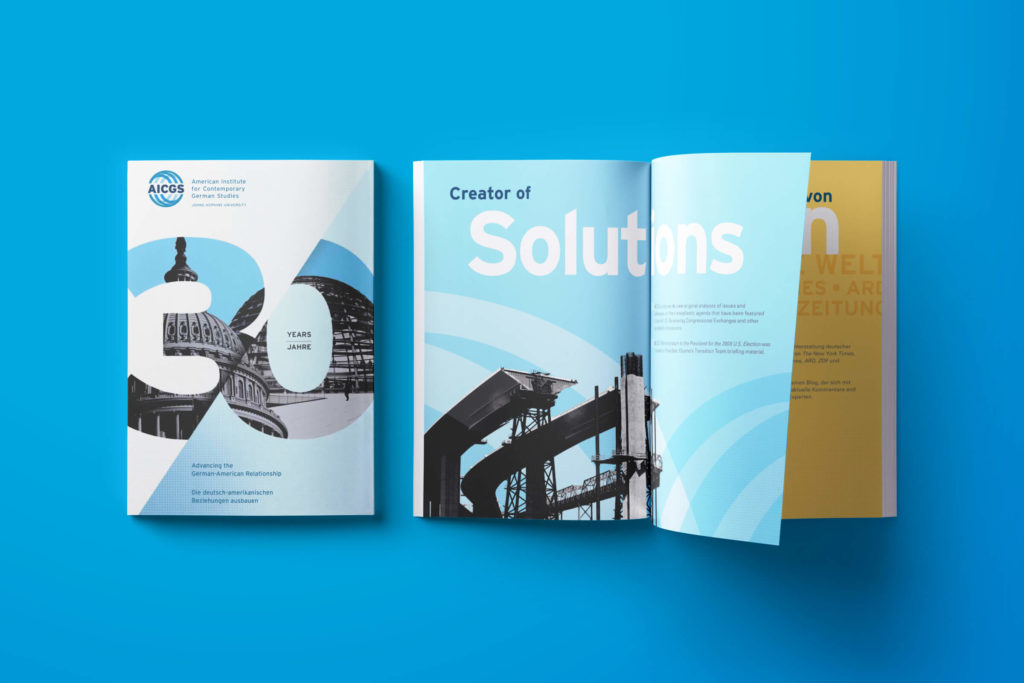 Visualizing a Library
openbox9 redesigned AICGS' main communication tool, their website. At the core of the redesign was an overhaul of the website taxonomy. openbox9 designed a database for an extensive content library, defining the logic that powers an intuitive filtering system so specific topic areas are easy to find, and gathering various content types across the site into a curated presentation to the user.
The organization of the database on the back-end has a corresponding visual system on the front-end, providing easy to follow cues to orient and guide the user as they engage deeper with the ideas of AICGS. The structural and visual system allows the user to find all of AICGS' analysis and expertise related to a topic that matters to them. It also equips the internal team with an efficient workflow to manage their website long-term, being able to quickly promote relevant content in a timely manner and add and organize new content– whether publications, op-eds, events, reports, videos, or podcasts.