Brand Architecture
A multi-audience mission needs a cohesive brand that elegantly adapts to the need. Sub-brands and program branding were designed to display unique personalities while retaining familial resemblance to the parent brand. Each program conveys a particular emphasis in the story of how the NRF Foundation fulfills its mission and centers a distinct target audience – a student applying for a scholarship, a manager gaining skills to earn a promotion, a teacher bringing job-training curriculum to their school district, an industry leader looking to invest in the next generation of retail innovators.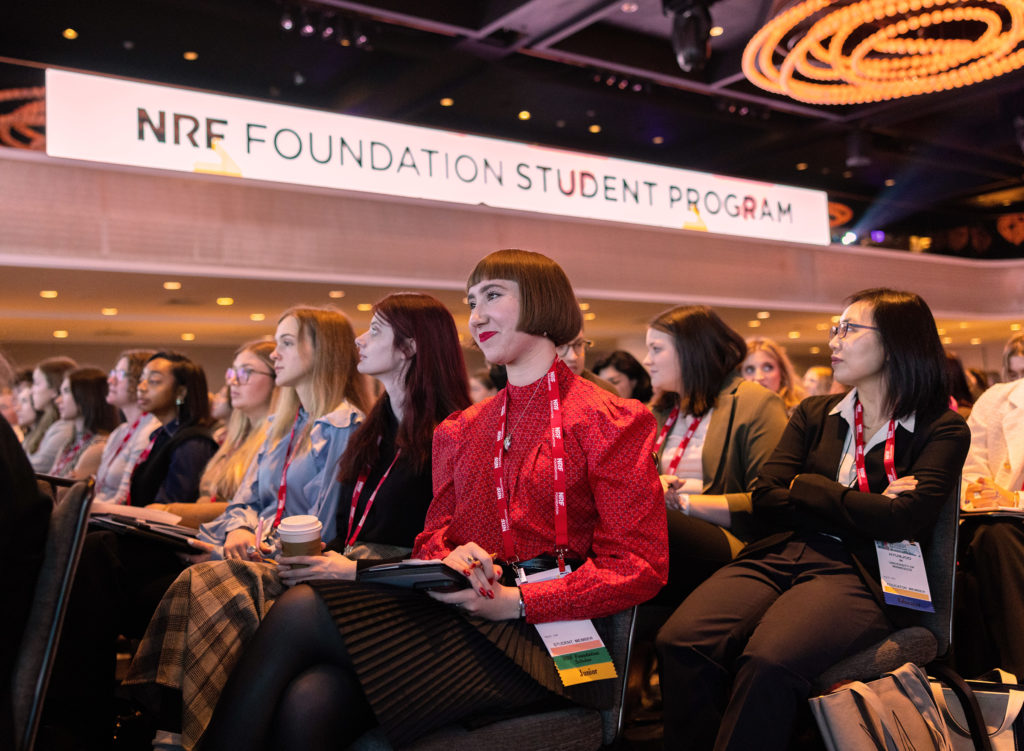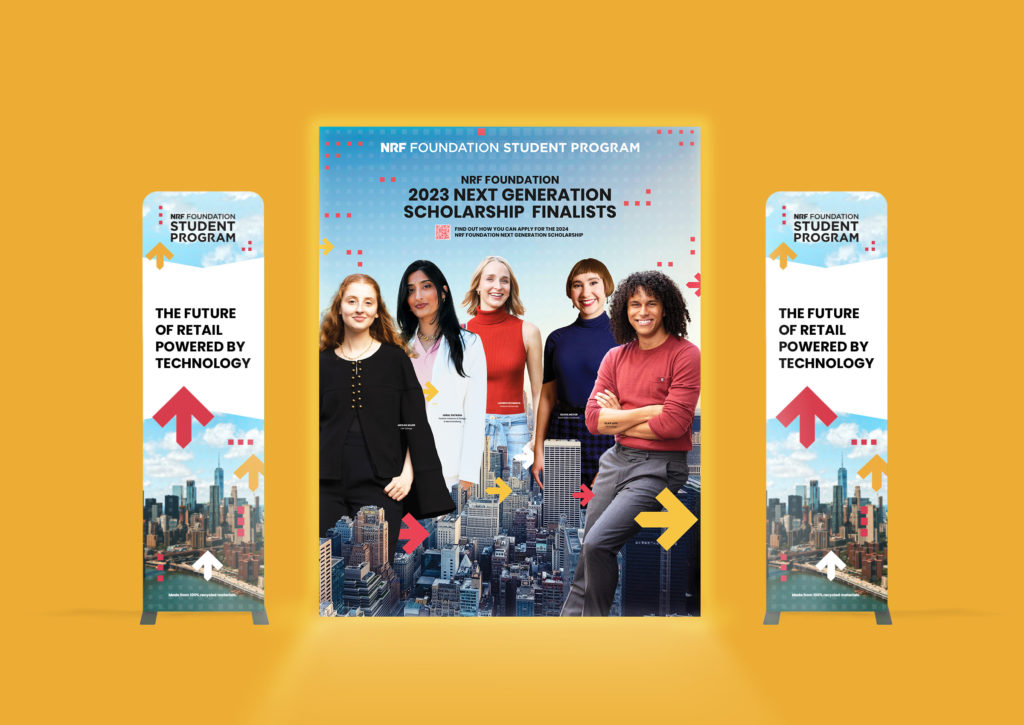 Iterative Work
Strategic design solutions from openbox9 are evergreens, no arbitrary one-hit wonders. Through the trust of thought partnership developed with the NRF Foundation over years, openbox9 can be both responsive and proactive, amplifying the core message of the organization to expand its audience while anticipating needs and preferences. We have an eye for context that ensures future decisions are innovative and thoughtfully rooted, drawing from the past while pushing forward. Openbox9 researches, plans, strategizes, writes, designs, prototypes, codes, refines, tests, and manages while providing transparent communication and collaboration with the NRF Foundation, building and testing ideas together in joyful alignment.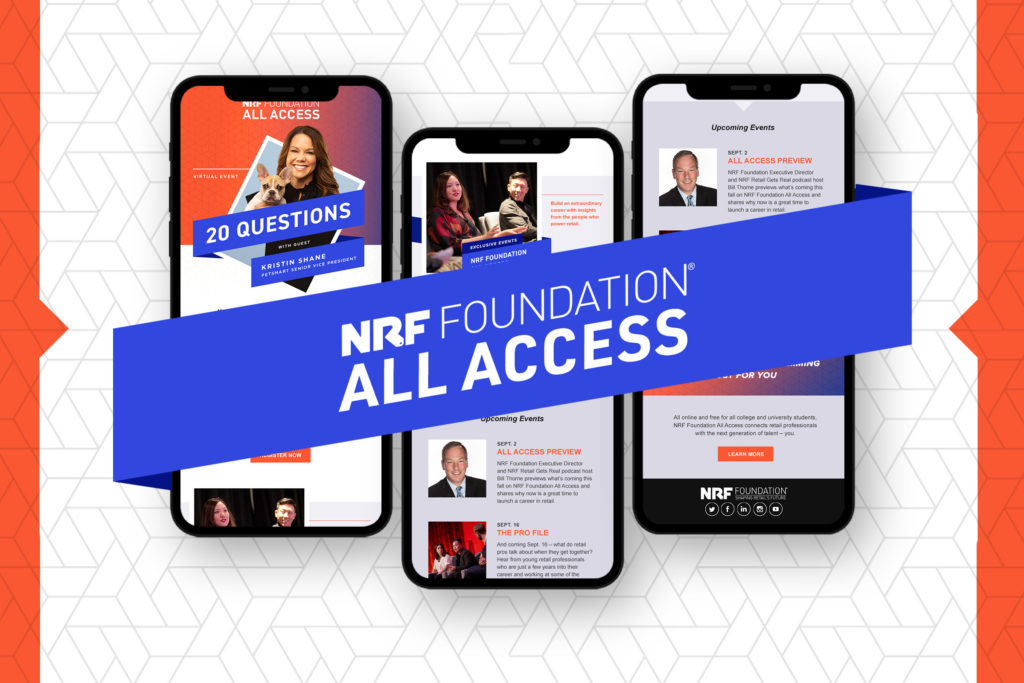 Diverse Deliverables
A strength of the openbox9 team is the collaborative expertise that unifies specialties. Partnership with the NRF Foundation flexes the muscles of our brand strategists and architects, web developers, project managers, graphic designers, vendor collaborators, fundraisers, copy-writers, and even chocolatiers who construct (literally) designs and execute photo shoots with Hershey's products! These skills produce beautiful and functional deliverables from email templates to infographics, from logos and branding to stage design and directional signage, from social media graphics to table decorations. We equip the NRF Foundation team with a fully-loaded toolbox for their communication needs.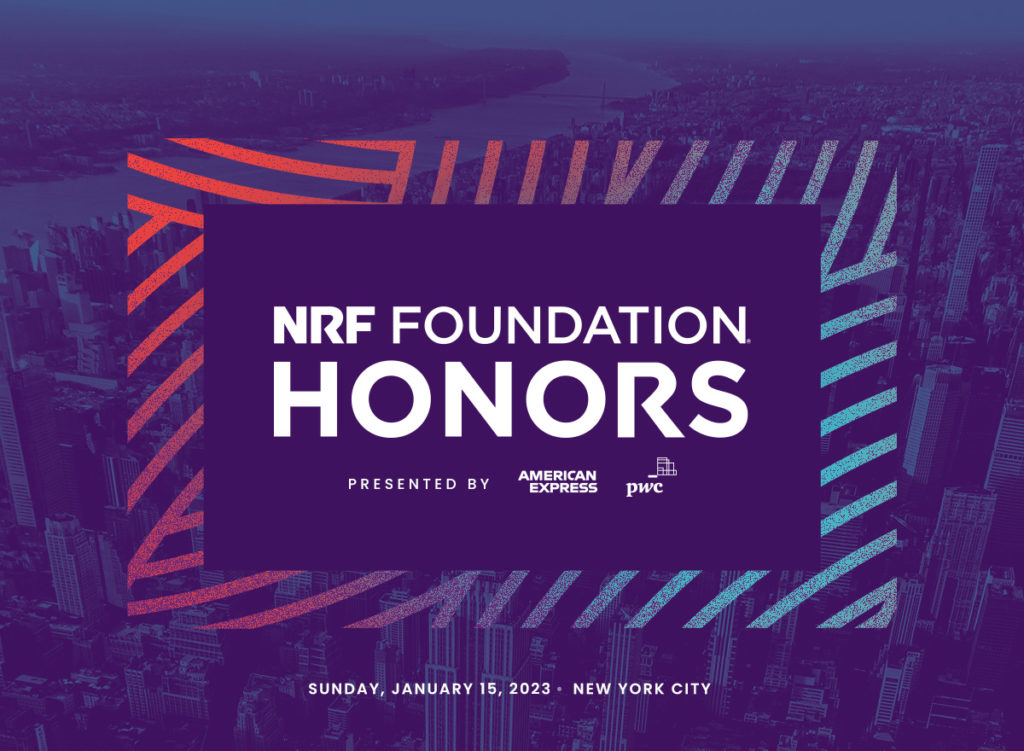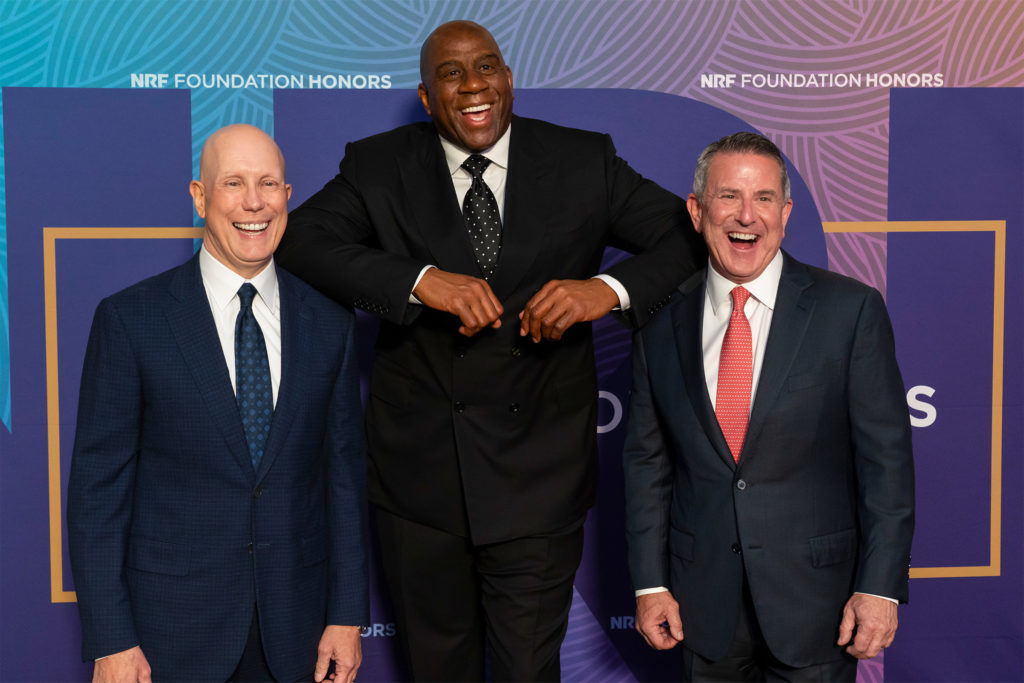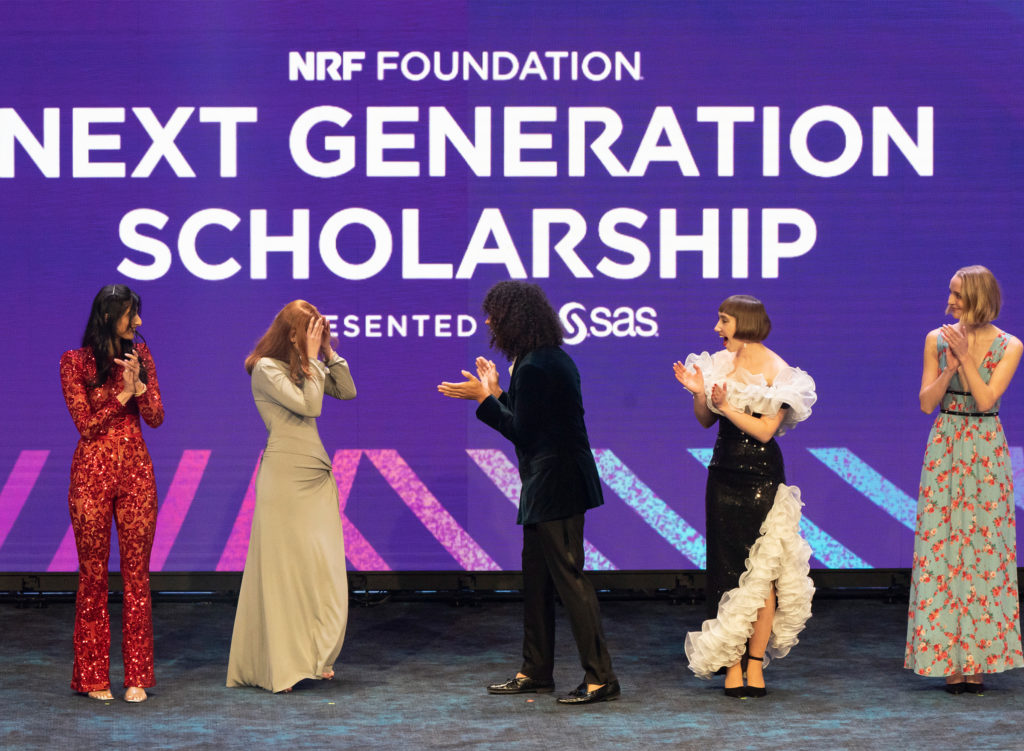 "It is the go-above-and-beyond spirit of the ob9 team that makes me proud to work with you."